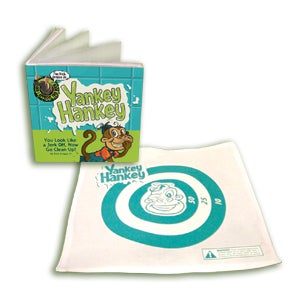 $

9.00
Duck Did Design Inc. has put together one hilarious novelty
item with the brand new Yankey Hankey Gift Set! The gift set
includes a funny Yankey Hankey TM, screen-printed cloth and
an outrageous, side splitting, 48-page book filled with
everything you need to know about playing with your Mister
Happy. It is the perfect joke gift to bust your friends' chops, to
teenagers heading off to college and to men entering into
the world of married life.